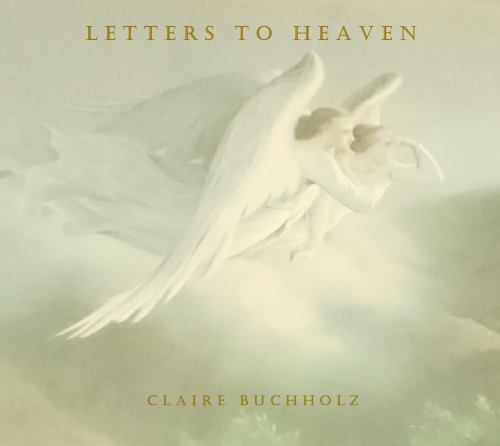 All music composed, arranged and performed by Claire Buchholz
Engineered and Produced by Mark Worrall
Copyright © Claire Buchholz 2017 All Rights Reserved
01 Out Of Darkness Cometh Light
When we find ourselves surrounded by trouble and darkness, we wonder how we will ever make it through, but from the darkest of times, understanding and wisdom can sparkle through in a dazzling vision of light.
02 A Prayer For Peace
In response to the terrible terrorist attacks of recent years, I, like so many others, pray for peace in our world.
03 We Never Said Goodbye
Loved ones often leave this life suddenly and we do not get the chance to say goodbye in person, but I am sure they can still hear us when we do.
04 King Of Kings
A love letter for our Creator.
05 Forgive Me
We all make mistakes. Please forgive me for mine and help me to forgive others for theirs too.
06 The Calling
This track is as an offering of thanks for my gift of music, which also initiated the calling to write the entire album.
07 Gates Of Heaven
The sudden realisation when we die and shed our body that we are really our soul. The tunnel of light beckons and we enter travelling through it outside of space and time. At the end of the tunnel we are in awe as before us stands The Gates of Heaven.
08 The Day You Went To Heaven
When someone precious leaves us behind, we are left suspended by loss and sadness, yet the departed soul is blissfully returned home to Heaven.
09 For A Troubled World
We live in an unstable world, where life can be such a struggle at times. We ask for help to weather these metaphorical storms and tsunamis and pray that our leaders steer the ship safely through these turbulent waters.
10 A Prayer For A Broken Heart
Please help me to mend my broken heart. I trust that everything happens for the best possible outcome.
11 For A Miracle
Small miracles happen every day. I know, because you once granted healing to Rick's cancer when he had leukaemia many years ago. Please gift a miracle to all people where good news seems to be the unlikely outcome, and yet they too, believe that a miracle can really happen.
12 A Prayer For Strength
Please give me the strength to move through this difficult and painful experience gracefully.
13 In The Wings Of Angels
For Justin, Rick, Christopher, Emma, Liana and Kai, their children, and all the children of the world, please protect them and keep them safe always.
14 Thank You
Thank you for hearing my prayers and for answering them albeit sometimes difficult to accept. I know that you only have my best interest at heart and that sometimes when your answers come as my most challenging lessons in life, ultimately they help me to become more of Love. I am so grateful to you. Amen. Xo